January 20, 2020
Martin Luther King Jr.'s Son Still Works to Achieve His Father's Dream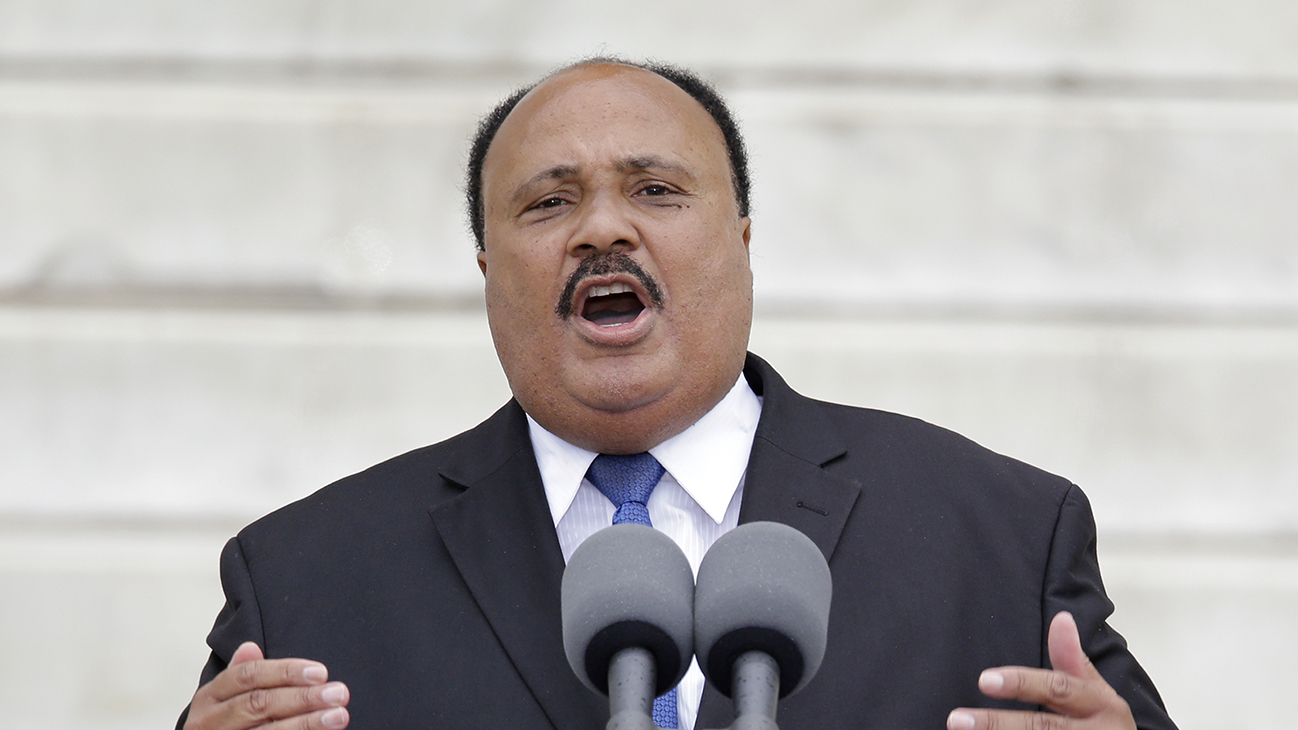 As people celebrate the birthday of American civil rights activist Martin Luther King Jr. today, his son Martin Luther King III shares what he hopes this day of remembrance sparks across America and the world.
King spoke with USA Today:
At 62, King III is now nearly a quarter-century older than his father was when he was assassinated on April 4, 1968, gunned down on a hotel balcony in Memphis, Tennessee. He was 39.

King Jr.'s eldest son speaks with an eloquence and passion reminiscent of the civil rights icon, whose powerful speeches and sermons are synonymous with the nation's nascent movement in the 1950s and '60s. He talks of how his personal loss also was a profound one for the course of history.

"Had he lived, we would be in a dramatically different place," King III said in an interview with USA TODAY at his home in Atlanta's upscale Buckhead community. "We probably would have resolved racism."

As the nation pauses Monday to honor King Jr.'s life and legacy, King III says his father's work toward peace and equality remains unfinished. The country has yet to overcome voter suppression, disparities in housing and education, poverty, police brutality and many other injustices faced by people of color.

A poll by the Associated Press-NORC Center for Public Affairs Research in 2018 revealed that only 1 in 10 African Americans believed the United States had achieved all or most of the goals of the civil rights movement.

King III hopes the federal holiday sparks a renewed fight for justice.

"As our nation has become more divided, there is a resonance for a message to bring people together," he said.
To commemorate his father's legacy, King also put out a call to action to political leaders in a USA Today column. He argues that while partisanship is understandable, hyper-partisanship is destructive, and challenges them to remain respectful instead of issuing personal snipes.
Our leaders should certainly engage passionate advocacy of needed reforms, and equally strong criticism of policies they believe are destructive to America. But, from the school boards to the White House, let's elect more candidates who are committed to constructive dialogue and reasonable compromises.

Toward that end, I call on all of our elected officials to declare a moratorium on personal insults, accusations and name-calling. I realize that many will ignore this challenge. But if even a few take it to heart, they can set a positive example for future leaders.

And let this challenge begin with we, the voters, as we conduct political dialogues in our communities, both in-person and on-line. Instead of just complaining about the stridency of political debates, let's strive to make our dialogue and disagreements more mutually-respectful and constructive. In so doing, we too can help build the Beloved Community of my father's dream.
Martin Luther King III has seized the torch lit by his parents, the late Dr. Martin Luther King Jr. and Mrs. Coretta Scott King. He continues their quest for equality and justice for all.
Motivating audiences with his message of hope and responsibility for over twenty years, his dedication to ridding the world of social, political, and economic injustice has propelled him to the forefront as one of the world's most ardent advocates for the poor, the oppressed, and the disillusioned.
Interested in learning more about King and what he can bring to your next event? Email us at [email protected].