January 17, 2022
MLK III Honours Father's Legacy in Fight to Protect Voters Rights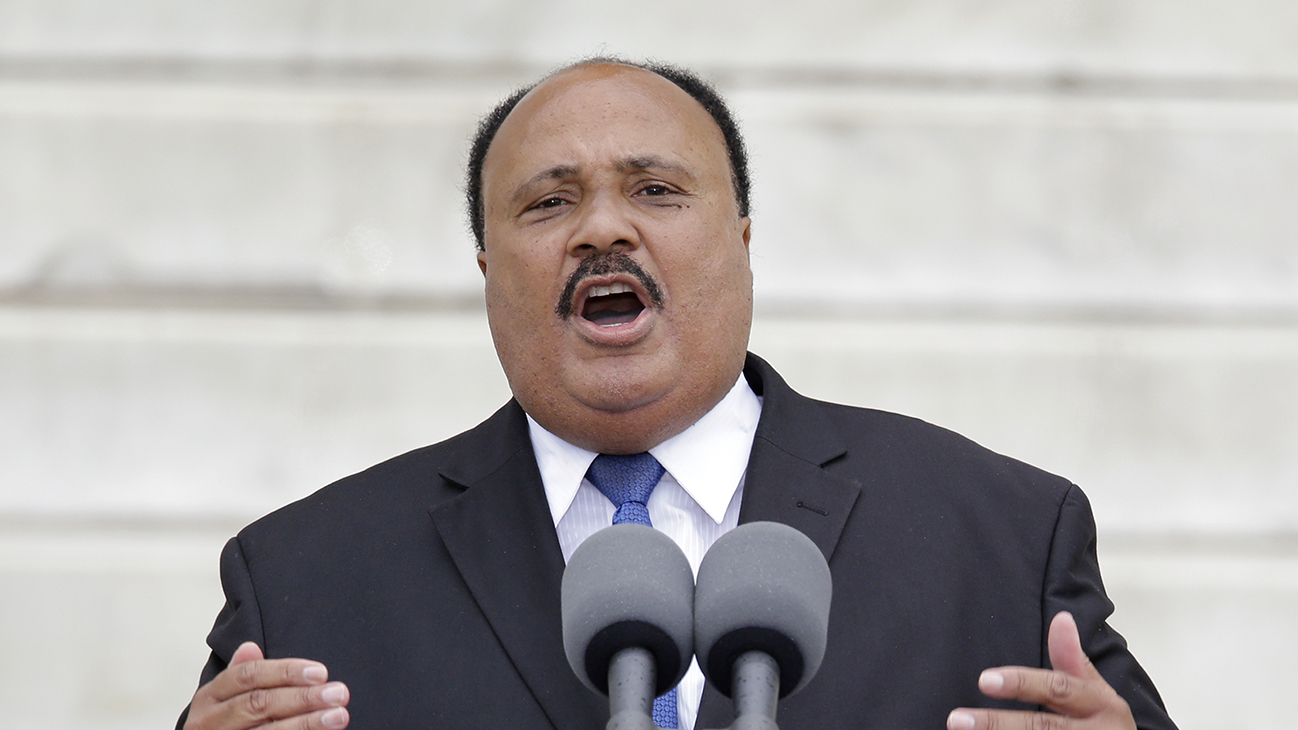 Martin Luther King III is working harder than ever today to preserve his father's legacy. He's using his immense platform on Martin Luther King Jr. Day to unite people behind his push to preserve voters rights in the United States in light of restrictive new laws — the very same thing his father fought for and achieved during the civil rights movement.
MLK III and his wife Arndrea Waters King joined MSNBC to discuss the crisis of democracy facing Americans today, and why it's so important to push forward in the fight for protecting their right to vote.
The 1965 Voting Rights Act is one of Martin Luther King Jr.'s most important legacies. It outlined several provisions to protect every American's right to vote, including requiring states with a history of discrimination to obtain clearance from the Justice Department if they want to change their voting laws, and banning any voting measures that would target minority groups.
In 2013, the "cornerstone of MLK Jr.'s legacy", Arndrea told MSNBC, was undercut as a new law was passed that lifted the requirement of states needing clearance to change their voting laws. This set the stage for what we're seeing in the States today.
Republicans have frequently tried to impose laws that restrict voting, particularly targeting mail-in ballots because they believe they're more susceptible to fraud. In 2020, because of the pandemic, the US election saw a big increase in voters opting to vote early and by mail. This trend, along with former President Donald Trump's claim that he lost his second term because of voter fraud, saw an increase of voter restriction laws passed in 2021.
To date, 19 states have passed 34 laws that restrict voting. Most of these restrictions are likely to affect voters of colour disproportionately, exactly what MLK Jr. was trying to prevent with the 1965 Voting Rights Act.
The Democrats have focused their efforts on two bills to counteract this — the Freedom to Vote Act and the John Lewis Voting Rights Advancement Act. They protect access to voting and clarify how electoral votes are counted. Both bills are currently being blocked by Republicans in the Senate, which has led to the democrats pushing for a change to the Senate filibuster rules. This move has been endorsed by President Joe Biden.
It is also the exact reason why MLK III is speaking today, to encourage Americans to contact their senate and demand their right to vote.
They fear that democracy is at stake right now, illustrating this by sharing the fact that MLK Jr.'s granddaughter, Yolanda, and her peers, are sitting with less voting rights today than the day she was born.
"Is that the dream that Martin Luther King Jr. and Coretta Scott king had for their granddaughter and other children?" Arndrea asked.
63% of Americans support the bills currently being blocked in the Senate, MLK said. This is why he and his wife are using their voices and platform to inform Americans and urge them to make their voices heard and known.
"When people engage, progress can become a reality," MLK III said. Watch the interview below to hear more.
As the oldest son of the late Dr. Martin Luther King Jr. and Mrs. Coretta Scott King, Martin Luther King III serves as an ambassador of his parent's legacy of non-violent social change. His dedication to ridding the world of social, political, and economic injustice has propelled him to the forefront as one of the world's most ardent advocates for the poor, the oppressed, and the disillusioned.
Interested in learning more and what Martin Luther King III can bring to your next event? Email us at [email protected].