August 15, 2016
Chris Hadfield: 4 Tips for Would-Be Astronauts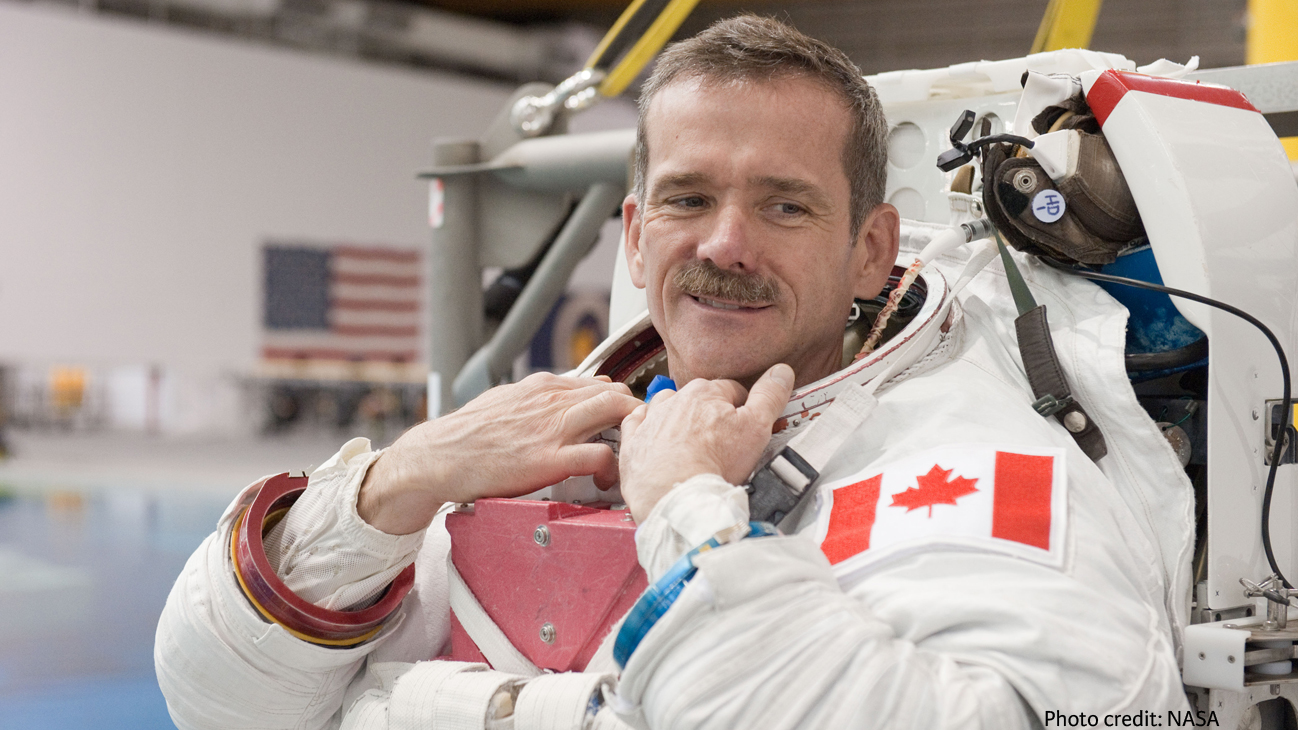 Thinking of applying to be Canada's next astronaut? Hurry, today is the last day to submit! There are a number of excellent candidates, but if you want an edge, who better to tell you how to shine like a supernova than the first Canadian to ever walk in space — Commander Chris Hadfield? Col. Hadfield spoke with CBC The Early Edition's Rick Cluff on what it takes:
1. Do what you like
"Looking back, I think people sort of get the impression that it was linear or direct or straight arrow or pre-destined," he said.
"It was nothing like that."
Instead, Hadfield said he focused on doing things that he liked.
"I dreamed of being an astronaut, [but] knew that I was probably never going to be one," he said.
"You don't want to count on something at the end to be the only justification. You want to love all the stuff you're doing along the way."
2. Meet the requirements
Granted, the things Hadfield found interesting — being a fighter pilot, completing a degree in mechanical engineering, a masters of aviation systems — definitely helped him stand out.
In fact, the Canadian Space Agency has some specific requirements for candidates, among them:
Possess a bachelors degree or higher in a specific science or technology field.
Have at least three years professional experience.
Physical requirements like height and weight restrictions, vision, normal hearing and blood pressure.
3. Be patient
Hadfield said the key quality would-be astronauts have is patience — "a really tenacious patience. Not a lackadaisical kind of patience."
They need it.
For one thing, the competition is fierce.
Hadfield was one of the four astronauts named from a pool of over 5,000 applicants in the Canada Space Agency's recruitment campaign in 1992.
This year, there are many thousands of applicants, and it will take a full year before the space agency names its next two astronauts.
"What do you do with 6000 applications for two jobs?" he laughed.
4. Dream big but have perspective
"It's an interesting way to go through life, to be pursuing something that's really deep in your heart that's probably never going to happen," Hadfield said.
Candidates also have to understand that being an astronaut is not all space life, he said.
"I was an astronaut for 21 years, but I flew in space for 6 months," he said.
"It's a life of service. It's about putting other requirements ahead of your own, your country's requirements, the scientific necessity, [and] the demands of the mission."
Yet, he said "it is the best job I could possibly imagine."
CBC.CA/August, 2016