August 19, 2015
Winning An Olympic Medal Comes With Great Responsibility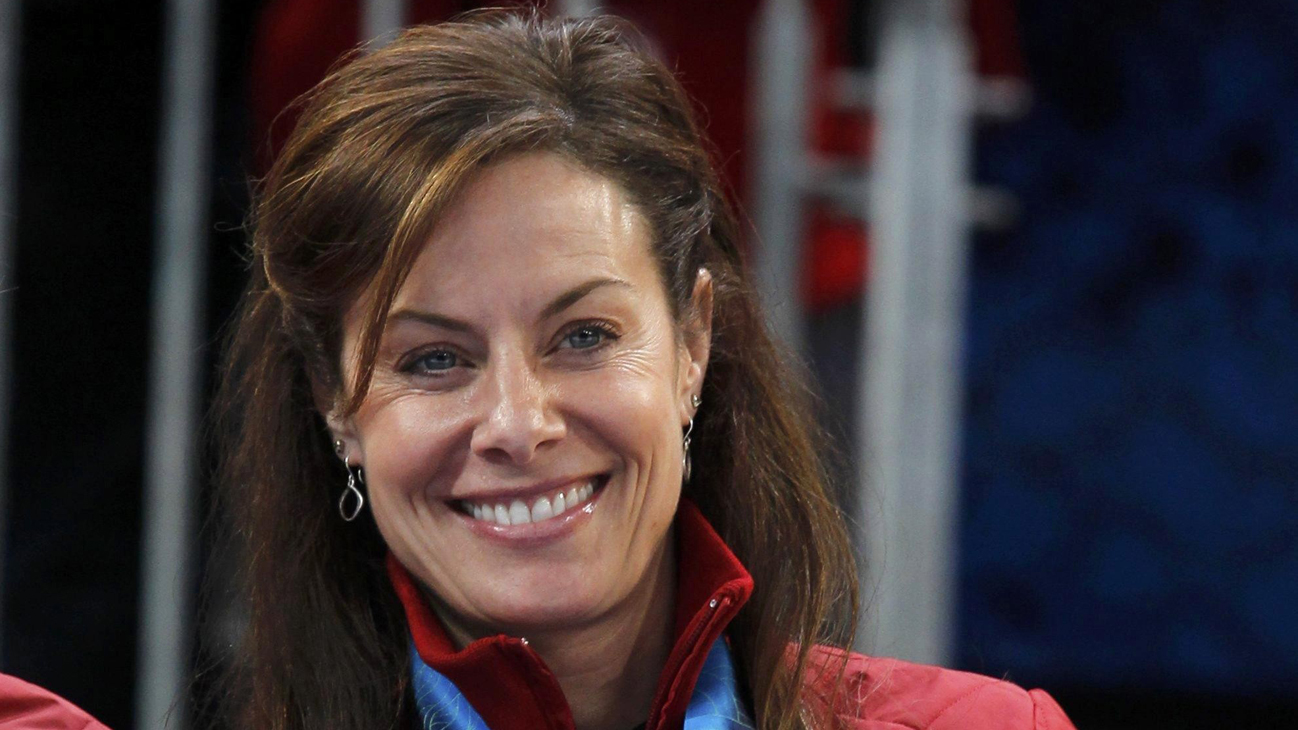 At the age of 23, Cheryl Bernard started an insurance brokerage and propelled the agency to six million dollars in sales in just eleven years. At the age of 43, she helped Canada win a silver medal in curling at the 2010 Vancouver Olympic Games. Passionate about inspiring others to reach their goals and stressing the importance of great leadership and teamwork, Bernard's presentations draw from both her business and sport experiences to motivate audiences to achieve greatness in everything they do. Below, Cheryl recently climbed Mount Kilimanjaro with World Vision Canada, to raise awareness for exploited children around the world:
During the many years I trained on the ice, I often thought about winning. Like any athlete, part of me wanted to win for myself. But I also wanted to win for my team, my home town, and Canada. I wanted to honour all the people who had shown faith in me, by earning a medal.
What most athletes don't think about as they're competing is our responsibility after the big win. I didn't realize at the time that an Olympic medal would mean I could one day make a difference in the world, just by lending my name to a cause.
On June 16th, I began sharing my medal with children living in some of the world's toughest, most abusive situations. I did this by climbing nearly 2,000 feet to the top of Africa's tallest mountain, Mount Kilimanjaro in Tanzania, to increase awareness for World Vision Canada's No Child for Sale campaign. The goal was to raise funds for programs aimed at protecting children from enforced labour, child marriage, sexual exploitation and violence.
The climb begins
Our journey began in Tanzania, the home of the great mountain. There was something magical about the country that's hard to put into words. I fell in love with the people, the landscape and that majestic, terrifying mountain, Kilimanjaro. The trip was life-changing. I left a small piece of my heart there in that country and I hope someday to go back.
Starting out, we really had no idea of how our minds and bodies would handle the climb. Sure, you can train intensively by doing local hikes with heavy backpacks. And there would be many times in the days ahead that I would value my physical ability. We often take our bodies for granted, rarely putting ourselves in situations where we have to rely on our physical self to get the job done.
The first day's trekking took us through tall trees and forest land. We were travelling more slowly than I would naturally have chosen. I like to move, and move fast! But the pace was set by our guides, who had more insight than me into the importance of preserving energy for the days ahead. The phrase I heard more than any other was "Pole, pole." "Slowly, slowly," it means in Swahili.
Learning to look around
I was thankful for the wisdom of the guides, both in the latter stages of our climb when we all had enough energy to reach the summit, and as I looked around me during the journey. As I settled into the pace, I began to understand how much I need to apply that more in my everyday life. Look around. Be present. Get to know your fellow travellers. Absorb the silence. Gaze at the stars.
Cheryl Bernard, in the red jacket, nears the summit with the team.

The children behind the climb
I also kept thinking about the children I was climbing for. My journey, however arduous, would soon end. But around the world, children are forced into slave-like jobs that are dirty, dangerous and degrading. In other situations, girls are forced to leave school, marry and bear children while still children themselves.
In all of these cases, children have both their childhoods and their dreams for the future ripped away.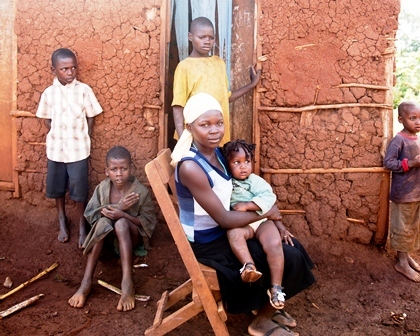 In Uganda, Solome's (sitting amongst neighborhood children) days are filled with cooking, cleaning, and caring for her husband and child. She became pregnant at just 15.

Reaching the summit
The temperature, 25 degrees Celsius to begin, dropped as we climbed higher and higher. When the sun set, the air became bone-chillingly cold. The pictures taken the day we reached the summit show a team heavily bundled, with snow all around.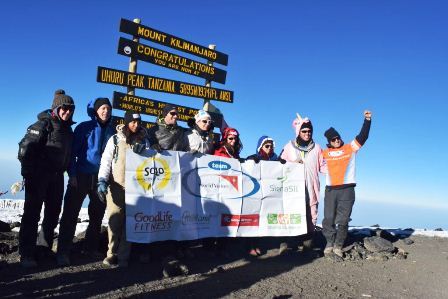 Cheryl, in red jacket, reaches the summit of Mt. Kilimanjaro along with other Canadian celebrities and World Vision staff. World Vision photo
Looking out ahead of me was like staring out the window of an airplane – except that there we were standing on the ground. The African plains extended for some 300 km in front of us, visible just below the cloud line. The experience was surreal. There were airplanes, but they were flying below us. I could see permanent glaciers millions of years old, unaffected by the sun rising over Kenya to our east.
This was a place I could have never even imagined.
My wish for children
I turned 49, four days after we reached the summit. I found myself thinking about my dreams for the years ahead. For myself, I wish only for health and the ability to continue to experience all the adventures life has to offer.
I wish the same for children all around the world, kids who all too often have their childhoods forcibly taken away. Health, for starters, and a chance to embrace all of life's adventures. But also the freedom to be children, to play, spend time with friends, and go to bed at night with full bellies and peaceful hearts.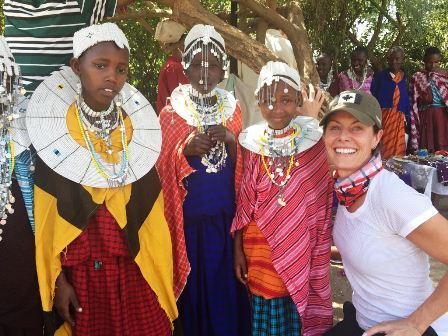 Cheryl in Tanzania before the climb, with girls who can attend school thanks to World Vision microloans which allowed their mothers to start businesses and pay school fees.

Cheryl Bernard/August, 2015