April 8, 2014
Showcase 2014 Recap: The audience learned, laughed and left inspired. Find out why!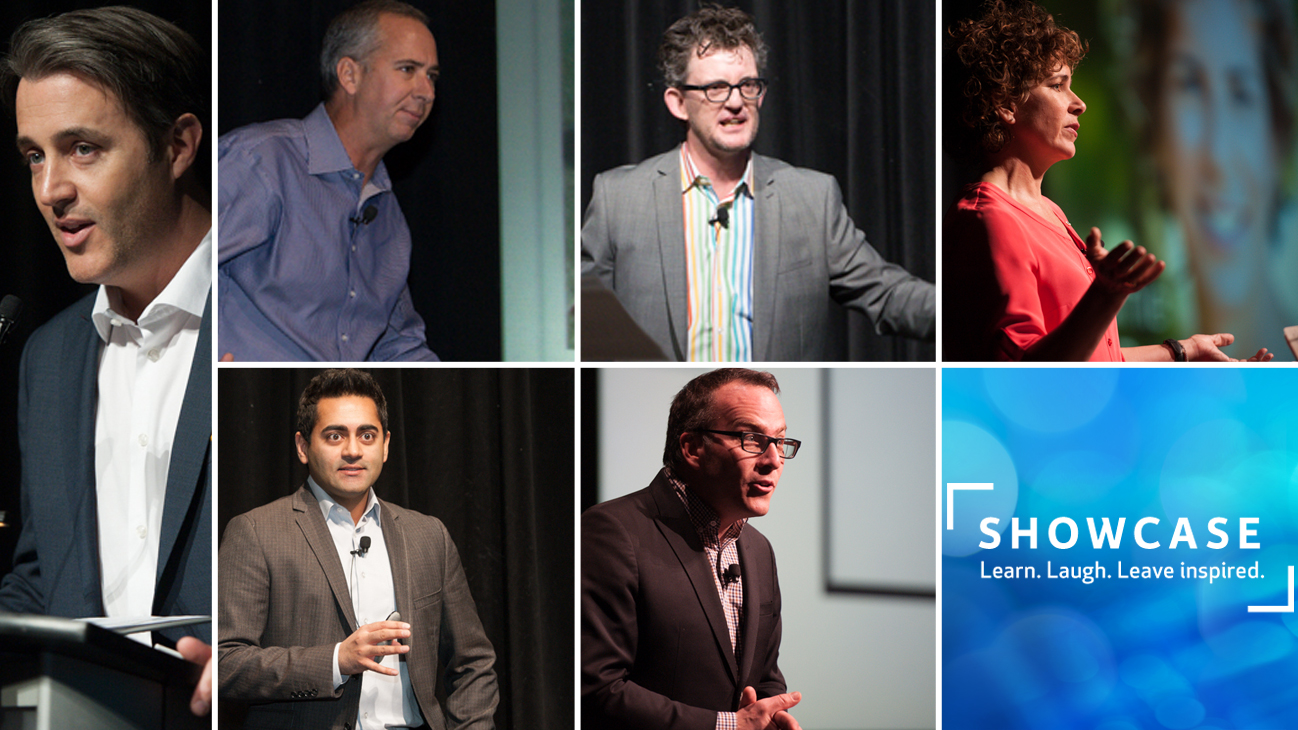 Top Finance Personality Preet Banerjee, Olympic Champion Marnie McBean, and the former COO of 1-800-Got-Junk, Cameron Herold, were just some of the top-calibre speakers who delighted hundreds of leading meeting and event organizers at our 18th Annual Showcase. Held in Toronto in March, the event was expertly emceed by CTV ETalk's ever-charismatic and hilarious host, Ben Mulroney. We've rounded up some of our favourite clips from the morning's presentations below:
The Founder of BackPocket COO and the Former COO of 1-800-GOT-JUNK?, Cameron Herold has been a growth guru to multiple $100 million dollar companies. One of the most sought after business minds in the world, Cameron kicked off the morning by sharing his expertise and experience in creating great, high-growth organizational cultures.
Michael Bungay Stanier knows that for organizations to thrive and succeed, their people and teams need to do Great Work: the work that has impact, the work that has meaning, the work that makes a difference. In his absorbing and entertaining presentation, Michael discussed the "roles" we play at work, how to work "less hard", and have that work create a higher impact.
Marnie McBean is one of Canada's most decorated Olympians, the author of the bestselling book, The Power of More, and an expert in turning potential into performance. As a Specialist in Olympic Athlete Preparation and Mentoring for the Canadian Olympic Committee, McBean prepares athletes emotionally and psychologically to ensure that they perform at the highest level in everything they do. With her handiwork prominently displayed in Canada's amazing performance in Sochi, Marnie shared stories and insights from the Games that serve to help even armchair athletes meet their goals.
Neuroscientist, writer, television personality and—if that's not enough—race car driver, Preet Banerjee is perhaps best known as the host of Million Dollar Neighbourhood, as a financial panelist on CBC's The National, and as a columnist in The Globe and Mail. Using relevant and entertaining examples, Preet explained how we are hard-wired to make bad decisions about money, and what we can do about it.
Relevant, engaging, and interactive, creativity and branding expert Ron Tite exceeds expectations each and every time he takes the stage—and he of course did nothing less than that at our showcase. Using timely and entertaining examples, Ron revealed what it takes to for brands to stay relevant in today's "expression economy."
Ben Mulroney interviews the biggest stars and reports live from red carpets around the world. As the friendly anchor of Canada's number one entertainment show, CTV's Etalk, Ben brought his trademark charisma and humour to our stage to keep things moving and the audience entertained.