March 12, 2019
Chris Hadfield: Astronaut Life Is Much More Than a Spacewalk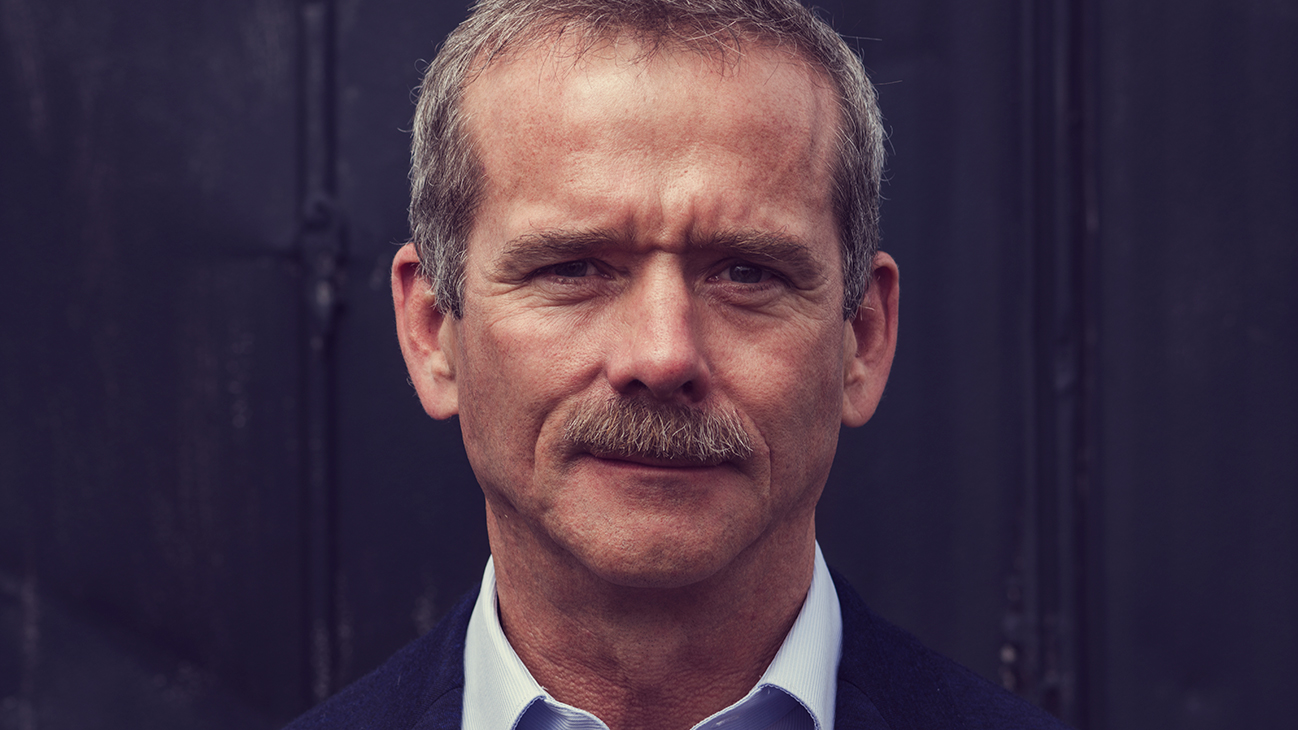 Chris Hadfield spent more than 20 years as an astronaut, yet during that time he was only in space for six months. He spoke with Wired magazine to share real-world insight into the life of an astronaut, which is so much more than a spacewalk.
Below is a segment of the article, read the whole piece and watch the accompanying video here:
Astronauts owe much of their composure in space to the time they spend preparing here on Earth. "I was an astronaut for 21 years," says Chris Hadfield, the charismatic Canadian astronaut renowned for his social media savvy, his photos from low Earth orbit, his untoppable cover of David Bowie's "Space Odyssey,", and his chevron mustache. "I was only in space for six months."

…

After becoming an astronaut in 1992, Hadfield, for instance, spent most of his time planetside supporting other astronauts. For 25 consecutive Space Shuttle missions, he served as NASA's chief capsule communicator, or CAPCOM for short; when orbiting astronauts radioed mission control, it was Hadfield they would talk to. "When Houston wants to talk to a spaceship, you can't have 50 people talking on the radio," Hadfield says. "I was sort of the trusted agent for the crew on Earth."

The time he spent supporting other astronauts prepared Hadfield for his own sojourns in space. In fact, all that time fielding incoming transmissions from low Earth orbit may have helped calm his nerves when he found himself calling Houston for help just a few years later.

In 2001, Hadfield was working outside the International Space Station on his first spacewalk when he was struck blind in one eye. The antifog treatment on his spacesuit's visor had irritated it, causing it to tear and blur his vision. With nowhere to go in microgravity, the liquid accumulated and trickled over to his other eye, blinding him completely. He called down to Houston for assistance.

Mission control instructed Hadfield to open his helmet's purge valve. He remembers floating there, blind, tethered to the ISS by his feet, listening to air hiss from his spacesuit. "Fortunately, that fresh oxygen blowing in the back of my helmet was enough to start evaporating the big balls of tears on my eyes," Hadfield says. "Eventually I could start to see again. I told them 'I'm OK,' shut my valve, and got back to work." You know, as one does.

Hadfield went on to spend the early aughts overseeing various arms of NASA, first as the agency's director of operations in Russia, where he became fluent in the mechanical workings of Roscosmos' Soyuz TMA spacecraft and Orlan spacesuit. He then put his mechanical engineering degree to work as the Astronaut Office's chief of robotics. After that came a stint as head of International Space Station operations at Johnson Space Center in Houston. From 2008 to 2009, he trained as a backup to astronaut Robert Thirsk for the 21st expedition to the ISS, while helping develop emergency procedures for the orbital outpost.
Earlier this year, Hadfield also spoke with Wired on 13 moments that changed his life from learning to fly to being blinded temporarily in space to recording his famous cover of David Bowie's "Space Oddity." Watch the video:
Referred to as "the most famous astronaut since Neil Armstrong," Colonel Chris Hadfield is a worldwide sensation whose video of David Bowie's "Space Oddity" — seen by more than 75 million people — was called "possibly the most poignant version of the song ever created", by Bowie himself.
Acclaimed for making outer space accessible to millions, and for infusing a sense of wonder into our collective consciousness not felt since humanity first walked on the Moon, Hadfield continues to bring the marvels of science and space travel to everyone he encounters.
Interested in learning more about Hadfield and what he can bring to your event? Email us at [email protected].