December 23, 2021
2021 in Review: Most Popular Blogs
129 blogs later and we've reached the end of 2021! We love digging into the minds of our speakers to share their expertise and insight into the topics that you and your audiences want to hear about. Plus, we love celebrating their many accomplishments as well.
Turns out, you do too!
Our readers have spoken, and these were our top five blogs of 2021, rounded up below for your reading pleasure.
Barenaked Ladies co-founder Steven Page takes first place with the help of the dashing Ryan Reynolds. Steven created and performed a song in Ryan's honour to celebrate his Governor General's Performing Arts Award. Read the article and watch the video.
Workplace expert Jennifer Moss joined us for a Virtual Speakers Series event in 2021 to share a timely warning on the dangers of burnout and highlight which standard workplace practices contribute to the rising burnout rates. She also shared practical advice on what we can do to prevent it.
For example, managers can try to be more flexible with expectations, Jennifer says, focusing less on number of hours worked week to week and more on the specific goals we are seeking to achieve. Read more here.
Coming in hot at number three is Shawn Kanungo — innovation strategist extraordinaire! Shawn received high praise this year from Forbes, when a contributor called him the best virtual speaker they had ever seen.
Forbes shared tips on how to up our remote meeting game, learned from the "tricks" Shawn uses to deliver his high impact, engaging, and participatory virtual keynotes. See more here.
Another Virtual Speaker Series event, Anthony McLean hosted one of our most popular sessions exploring the intersection of mental health and anti-racism. He shared a mix of personal experiences, practical advice, and thoughtful commentary on the importance of committing to anti-racism.
In his talk, Anthony emphasized the importance of becoming more empathetic listeners. Check out the blog to learn more.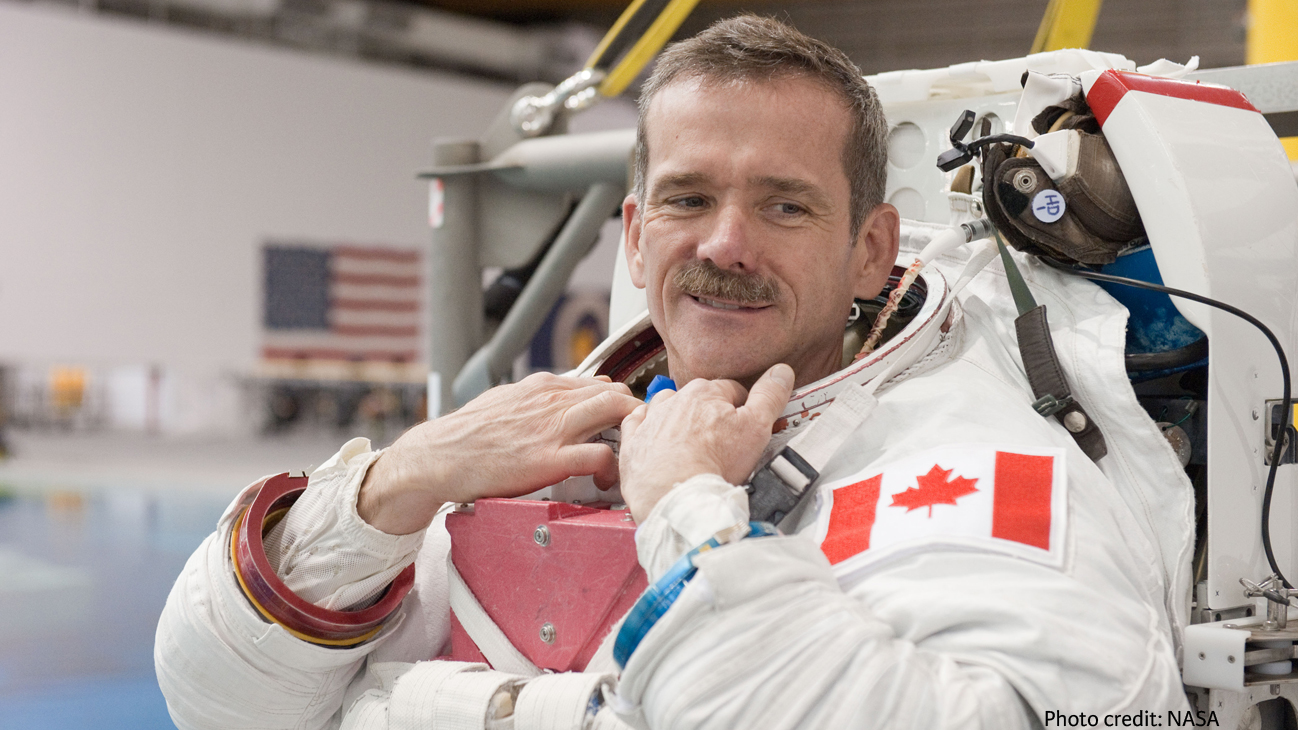 Colonel Chris Hadfield had a big year with the release of his first fiction book The Apollo Murders — plus a new keynote offering that dives into the true stories behind The Apollo Murders.
It was also a big year for space with billionaires blasting off in their very own rocket ships and talks of a crewed mission to Mars. Chris was often called on for his expertise and insight into all things space-related, including the need for Mars exploration, UFOs, and more.