October 15, 2019
Breaking Down the 2019 Federal Election and What it Means for Canada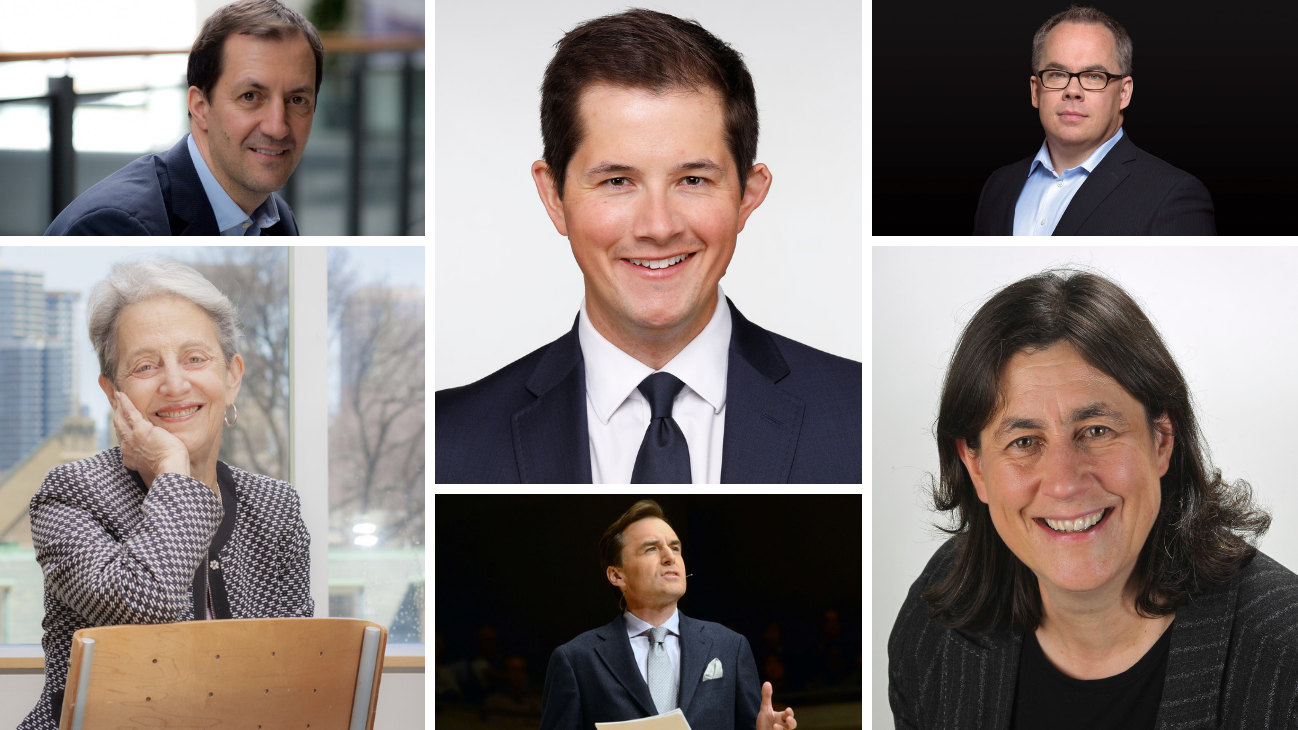 There's a lot of buzzwords and promises passed around during the lead-up to a federal election, and it can be difficult to understand how these may impact you and your industry as a whole. Our expert speakers live in the world of politics. They're able to clearly breakdown the ripple effects new policies, issues, and federal leaders may have across the country and on a global scale.
A nationally syndicated political journalist, Andrew Coyne is known for delivering insightful and provocative commentary on both political and economic issues to Canadians across the country.
This election, Coyne has provided insight into each of the parties and what their platforms may mean for Canada, while tackling issues such as populism, why Canadians shouldn't be smug about the political crises in the US and Britain, and why the issues being ignored by party leaders may say more than the issues being discussed.
Currently a columnist with Postmedia, Coyne has previously been the national editor of Maclean's and an editorial writer and columnist for the Financial Post, The Globe and Mail, and the Southam newspaper chain. He also writes regularly for several international publications and is a frequent commentator on radio and television, including CBC's The National.
Coyne puts together timely and topical keynotes to tackle the issues his audiences want to hear about.
Currently a founding partner and CEO of Abacus Data, David Coletto leads a team of research consultants and strategists, and is regularly called on by the media to provide expert analyses of public opinion and research methodologies.
As the lead for Abacus Data's Canadian Millennial Research Practice, Coletto has been called on by the media this year to comment on the issues that millennials are passionate about, and how, as this election's largest voting block, their voices are influencing party leaders and the polls.
Coletto brings the same expertise to his clients — which have included Nestle, Sysco, Google, Ernst & Young, the RCMP, and Hudson's Bay, among many others — breaking down who millennials are and why, what makes them different, and how they may be impacting your industry and organization.
Rudyard Griffiths is the organizer and moderator behind the semi-annual Munk debates — the world's preeminent public debating forum. He created the first ever Canadian federal election debate dedicated to foreign policy issues in 2015.
This year, in lieu of Prime Minister Justin Trudeau declining to participate, Griffiths cancelled the Munk debate on foreign policy and wrote a poignant piece for The National Post on why this cancellation could mean trouble for our democracy.
"We are witnessing this election the culmination of a two-decade phenomena that represents a growing threat to the democratic process: the intrusion of the state into the writ period itself…

The emergence this election of a state body to organize debates is the latest sign of diminution of our once-freewheeling democracy in favour of more state control and more regulation that advantage the incumbent party and limit the political futures we can contemplate together."
Griffiths is also the anchor for Bloomberg North on Bloomberg TV Canada and a highly sought-after commentator on global economics, geopolitics, and decision making. Organizations call on Griffiths to breakdown geopolitical and economic trends and how they affect today's political and business climate.
Chantal Hébert is a prolific journalist who is passionate about Canadian politics, especially as it relates to Quebec. She is currently a national affairs writer with The Toronto Star, a guest columnist for L'Actualité, and a weekly participant on the political panel "At Issue" on CBC's The National.
On hand for the 2019 French- and English-language debates, Hébert has been a go-to political raconteur, offering commentary on the highs and lows each party has experienced this electoral season and what this could mean for the polls. After the English-language debate this year, she wrote in an article for the Toronto Star:
Monday's debate was one of Scheer's last best chances to generate the momentum that has so far eluded his Conservative party. With time running out, he has yet to translate a tie in national voting intentions into winning odds in the seat count. Absent a clean win, the fact that he was still standing at the end of the debate does not mean he succeeded. On the heels of last week's poor debate performance in Quebec, the path to a Conservative victory is increasingly narrow.

Singh on Monday and Bloc Québécois Leader Yves-François Blanchet last week both gave debate performances liable to solidify and expand their respective parties' support. As a result, with less than two weeks to go, Trudeau's road to a second majority remains muddy.
Fully bilingual, Hébert speaks with authority and passion on public policy and other matters of national importance.
As the founding director of the Munk School of Global Affairs at the University of Toronto, Professor Janice Gross Stein has her hand on the pulse of what's really happening around the world, and what it means for both individuals and industries.
Whether it's economics, geopolitics, or international security and terrorism, Stein connects the dots between key global events, leaving audiences with a clear understanding of current global issues while also providing a compelling vision for the future.
Stein spoke at our Showcase 2019, which took place in March, providing an overview on the global events and players to watch this year.
Paul Wells is a regular in the political arena. Currently the senior editor at Maclean's magazine, he has spent more than two decades covering Parliament Hill, which included seven federal elections, three prime ministers, and a big piece of Canada's history.
Wells hosted the first federal leaders debate, held in partnership between Maclean's and Citytv, and has since provided commentary on each subsequent debate. He has been a go-to voice in determining wins and losses for each party, and pinpointing which of the most heavily debated issues have had an impact on the polls and will influence policy post-election.
Fresh, funny, and authoritative, Wells speaks in both official languages on all of matters of the day, from the nation's position in the global economy, to the inside scoop on what's really happening inside the Parliament buildings and beyond.
Contact us to learn more about our political experts and what they can bring to your next event.