May 24, 2022
Futurist Predicts the Top Five Trends to Track in the Future of Work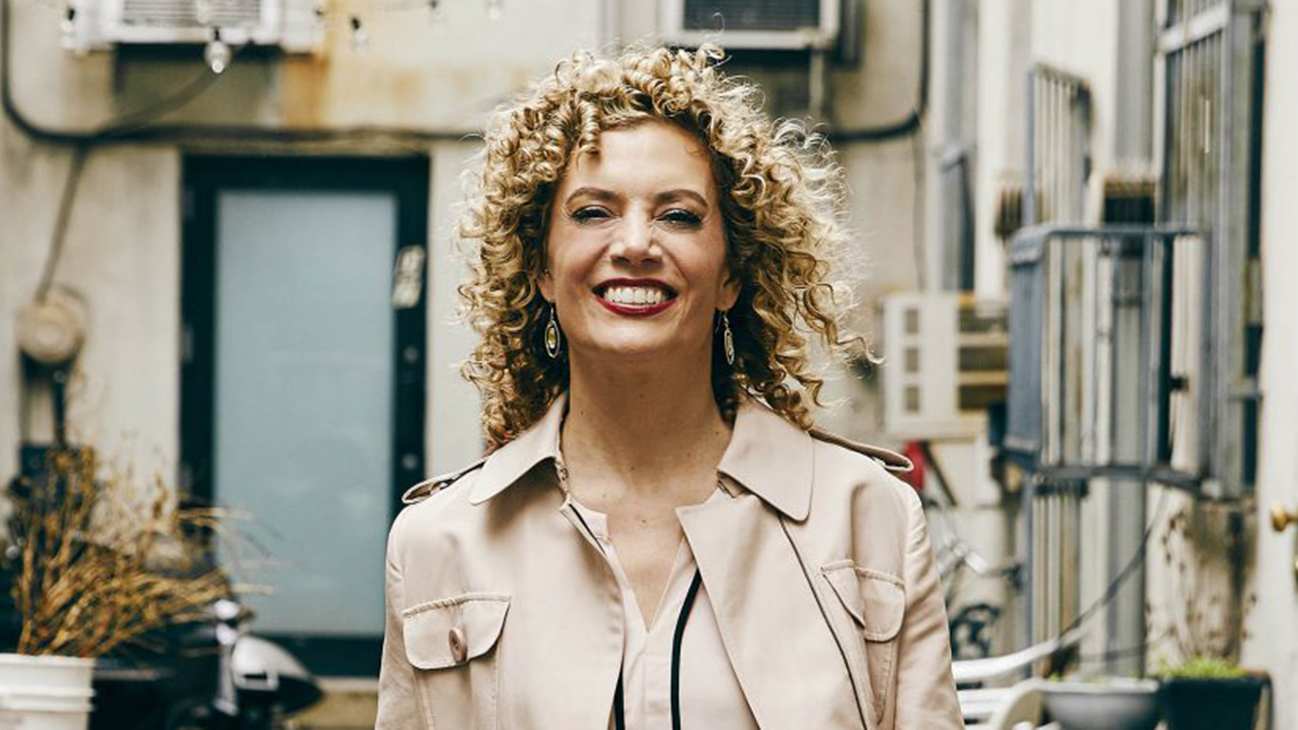 In 2017, Elatia Abate left the corporate world to pursue her passion in answering the question, "how might we empower success in the face of great uncertainty and disruption?" Today, she is hailed as a future of work pioneer as she helps organizations manage disruption and thrive through the unpredictable shifts we see unfolding across industries, cultures, and technologies.
In a recent interview with Authority Magazine, as part of their interview series "How Employers and Employees are Reworking Work Together", Elatia gave us an in-depth look at her research into the future of the work and how she helps organizations — from Fortune 500s to startups — prepare for uncertainty, especially coming off a period of accelerated change sparked by the global pandemic.
While in 2017, Elatia's focus was on the impact of technology and disruptive forces on our world, in 2020, she shifted gears to focus on connection and community as well. She was particularly interested in examining the impact the pandemic may have on how we relate to each other as humans and what this may look like at "work".
Today, Elatia applies both lenses to help leaders and their teams turn trends into tangible results and prepare for and calmly navigate the chaos of now and the unknown future.
How Can Organizations Future-Proof Their Operations?
When asked what her best advice would be for employers looking to "future-proof" their organizations, Elatia said that it starts with a leadership mindset shift. Stop wondering how we go back, she said, and start focusing on how we can powerfully construct a new future.
"A great guiding question for this," Elatia said to Authority Magazine, "is 'Given that we're here (as a team, organization, etc.) what do we want to create?'"
Elatia recommended that all leaders receive training on the three abilities that will help everyone thrive in the face of the unknown:
Regenerative resilience: How to thrive in uncertainty.
Simultaneous processing: How to think and plan strategically in ways that produce results today and incorporate future trends.
Empathetic curiosity: How to seek out solutions instead of solving problems.
People who encompass these three abilities will be better equipped to manage the changes coming out of the pandemic, leading to today's "Great Resignation", and build an organization with flexibility to evolve alongside their people and a changing world.
Top Five Trends to Track in the Future of Work
With this in mind, here are Elatia's top five trends, shared with Authority Magazine, that organizations should pay attention to as they navigate the future of work.
should pay attention to as they navigate the future of work.
1. Brain and mental health is priority #1.
"If your employees are melting down, your business will not thrive. Full stop," Elatia said. Last year, a study reported that 70% of workers in the US would leave their current employer if another company would help them better manage their burnout. They aren't leaving for a better salary or a better role, Elatia continued, but for more help in managing their mental health.
Organizations will need to plan for this with solutions that go beyond subscriptions to a meditation app. Elatia recommends better organizational resource planning, offering coaching on mastering and thriving in change for all levels of the organization, and having senior leadership lead these initiatives by example.
2. Diversity is non-negotiable.
"All levels of every organization, from the board to the interns, need to be composed of individuals who reflect the diverse makeup of the world we live in," Elatia said. McKinsey's report "Diversity Wins" shows that organizations with more diversity, by gender and ethnicity, within their executive teams are far more likely to outperform financially than those who lack diversity, she continued.
3. Asynchronous will replace hybrid work dynamics.
After years spent working from home, employees are seeking flexibility when it comes to their working arrangements. As we adapt to a hybrid working model and become more adept at it, Elatia said that workplaces will transition from hybrid to fully asynchronous.
4. "Diploma and done" will change to "life-long learning".
Continuous learning is key to remaining competitive in today's rapidly changing world, and this type of strategic thinking has to be applied to employees at all levels of an organization.
This includes classes on subjects such as digital transformation, the possibilities of blockchain, and coding, Elatia said, as well as mental adaptability and flexibility, creativity, simultaneous processing, and, of course, resiliency.
5. The planet is your talent pool.
As we see an evolution to asynchronous work — as well as the fact that 7.7 billion people are expected to have access to smartphones by 2027 — the hiring pool has grown exponentially. "… your next best hire can literally be in any corner of the world," Elatia said, meaning the possibilities for both organizations looking to hire and talent looking for work are almost endless.
While we live in an age of tremendous change, we're also in an era of unbelievable opportunity. Elatia Abate helps organizations thrive in the face of disruption and prepare for the ever-changing future by equipping them with the tools needed to turn strategic, future-focused solutions into manageable, executable systems.
Interested in learning more about Elatia and what she can bring to your events as a future of work pioneer? Email us at [email protected].