October 7, 2021
New World of Work: Prioritizing Mental Health and Wellness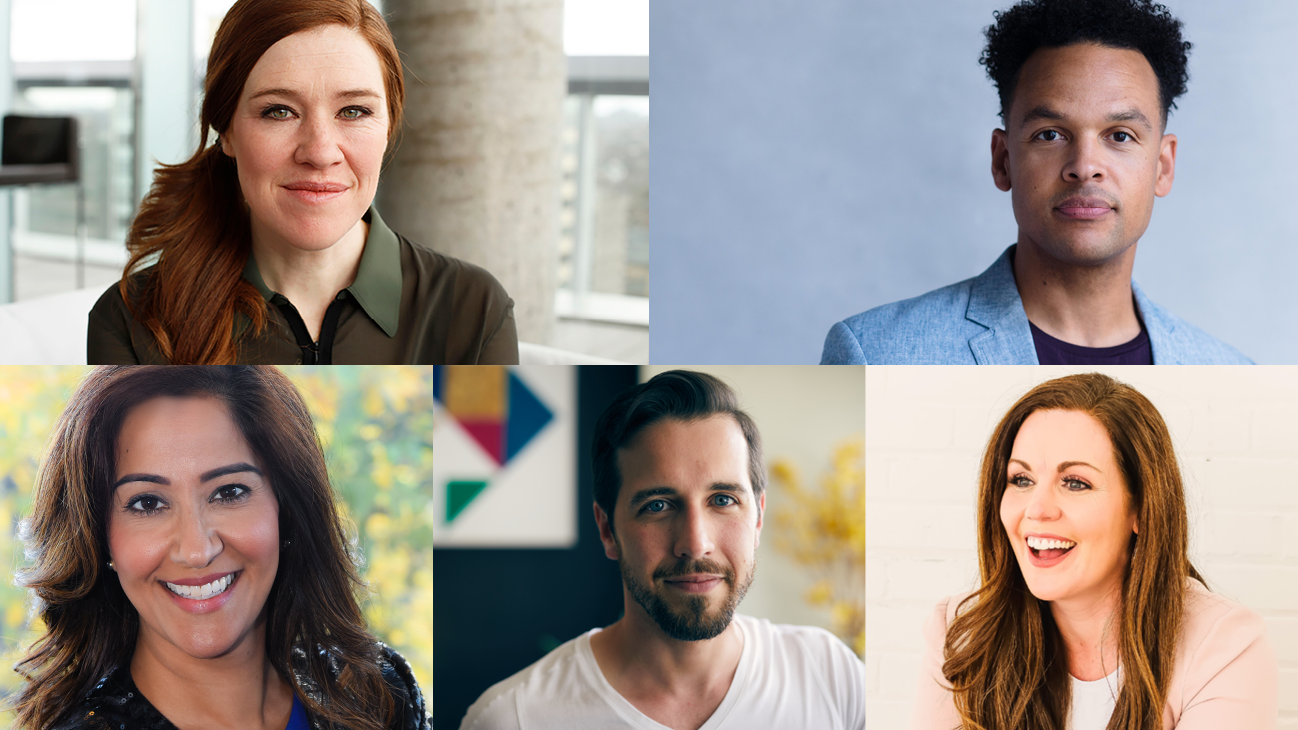 More and more, the mental health impact of the past 18 months has been making itself known. Through physical distancing, isolation protocols, and lockdown measures, the mental health of Canadians has deteriorated, with many saying we are entering a second pandemic.
As we find ourselves re-entering the workplace and social situations, we asked our wellness experts how best we can support ourselves and others through this challenging time, and create a safe environment that prioritizes mental health and wellness.
Olympian Clara Hughes encourages people to be patient with each other as we make our way back into the world. We need to give everyone, including ourselves, the space and time we, as individuals, need to heal so we can re-group and be our best selves. Here's why:
Olympic athletes Naomi Osaka and Simone Biles have shown clearly even the most prepared might need to take a step back to re-group to protect their mental health. Let's follow their lead in the workplace, for ourselves and each other.
Perhaps the most impactful thing we can do as we re-adapt to the workplace is to have patience. To grasp that this challenging time has been different for every one of us. Not to assume everyone is ready to jump back in; that the idea of "back to normal" is profoundly different for each individual. To take the time to pause, to allow for even the smallest moment to take some deep breaths and ground yourself, or to give another person space when they need it.
After a prolonged time spent in isolation of each other, Anthony McLean says connection is what's needed now to maintain our well-being, from a quick "how are you" with a stranger to re-connecting with friends. Our brains need it. Here's why:
Personal coping skills are a great resource for supporting mental health. But these days, I find myself craving more than just breathing exercises or gratitude journals. I need people. There is an aspect of mental health that can only be nurtured in community. When you have a positive interaction with another person, your brain releases happy chemicals. These interactions can be as simple as asking someone about their dog, or sharing a quick joke with a barista, or chatting with a co-worker about a binge-worthy TV series. These pro-social interactions are essential to our well-being. So, as we return to the office, let's make time for connection, let's make time for kindness, let's make time for each other. Your brain needs it.
Dr. Robyne Hanley-Dafoe says that understanding the varying degrees of readiness people find themselves in is key to creating a safe work or social environment. Building plans as if we are all in the same state, emotionally and physically, is setting the stage for unhappy and unhealthy environments. Here's why:
As the world awakens from months of stress, grief, pain, change, and uncertainty, it is important to consider the varying degrees of readiness within each of us when making plans for re-entry. Not everyone is at the same state of readiness, and building plans as if they are, will not likely work. Readiness is a state of being prepared and willing. If we are prepared but not willing, we are not ready. If we are willing but not prepared, we are also not ready for what lies ahead.
Our levels of readiness range from those who are "not ready" to those who are "cautiously optimistic" to those who are "all in", and there should be no judgments made on where people fall within this. We need to respect and honour each person's experience. The goal is not to push people beyond what they are ready for, but to promote conversation, understanding, and creative solutions.
Some considerations a workplace can take when it returns to an in-person model is:
Psychological safety: Ensure people's physical and emotional needs are met. We need to not only keep our teams physically safe but also honour and protect psychological safety. If people feel unsafe, they will not be able to perform and will likely lead to an increase in stress leaves, medical absences, and job migration.
Communication: One of the goals of communication is to be understood and to understand. Top-down communication with no consultation or input from those impacted by decision-making can create a difficult environment for engagement and plan adoption. You need authentic buy-in.
Reasoned approach: Getting "back to normal" is not a reasoned approach. There is really no normal. There is definitely not a new normal. I prefer to use the word "familiar". We had a way of doing things prior to March 2020 that was familiar. During the peak of COVID, we developed new familiars. And now we are embarking on creating yet another system that will become familiar to us. If we simply return to what was, we are missing out on the learnings from the past 18 months. It is okay and even smart to take the lessons learned with us into co-creating our future.
Having been a patient, professional, policy influencer, and a public figure in the mental health system, Mark Henick brings a unique perspective to the topic of mental health. He believes that as we all come back together in our shared spaces, empathy will be more important than ever. Here's why:
The new world of work has laid bare the need to return to the forgotten fundamentals of workplace well-being. That is: people work best when they're happy, connected, and engaged. Building a psychologically safe and supportive workplace means integrating empathy into the everyday culture of your company. To start, decide to be gentle with one another. More importantly, be gentle with yourself.
Throughout the pandemic, Dr. Shimi Kang counselled clients to help them through this difficult time. Many of us turned to our devices for comfort, meaning we are re-entering the world with new, unhealthy habits. Kang says that understanding how our tech impacts our health is the first step. Here's why:
One of the most important issues to pay attention to in our new abnormal is technology use. The tech we consume impacts our minds the same way the food we consume impacts our bodies, so watch your tech diet!
Avoid toxic tech that leads to the release of the stress hormone cortisol from negative content, comparing our life to others, prolonged sitting, blue light exposure, or sleep deprivation. Limit and monitor the "junk tech" — that's the dopamine hits (like sugar) — which we get from mindless scrolling, gaming, or surfing the net. Try your best to consume healthy tech — tech that leads to self-care, such as fitness or mindfulness apps, positive connection, and learning or creativity. We have to move from screen time to screen quality and understand how exactly our tech experiences are affecting us.
Interested in learning more about our wellness and mental health experts and what they can bring to your next event? Contact us at [email protected].