September 16, 2021
New World of Work: Leadership Experts Weigh-In on What Today's Leaders Need for Success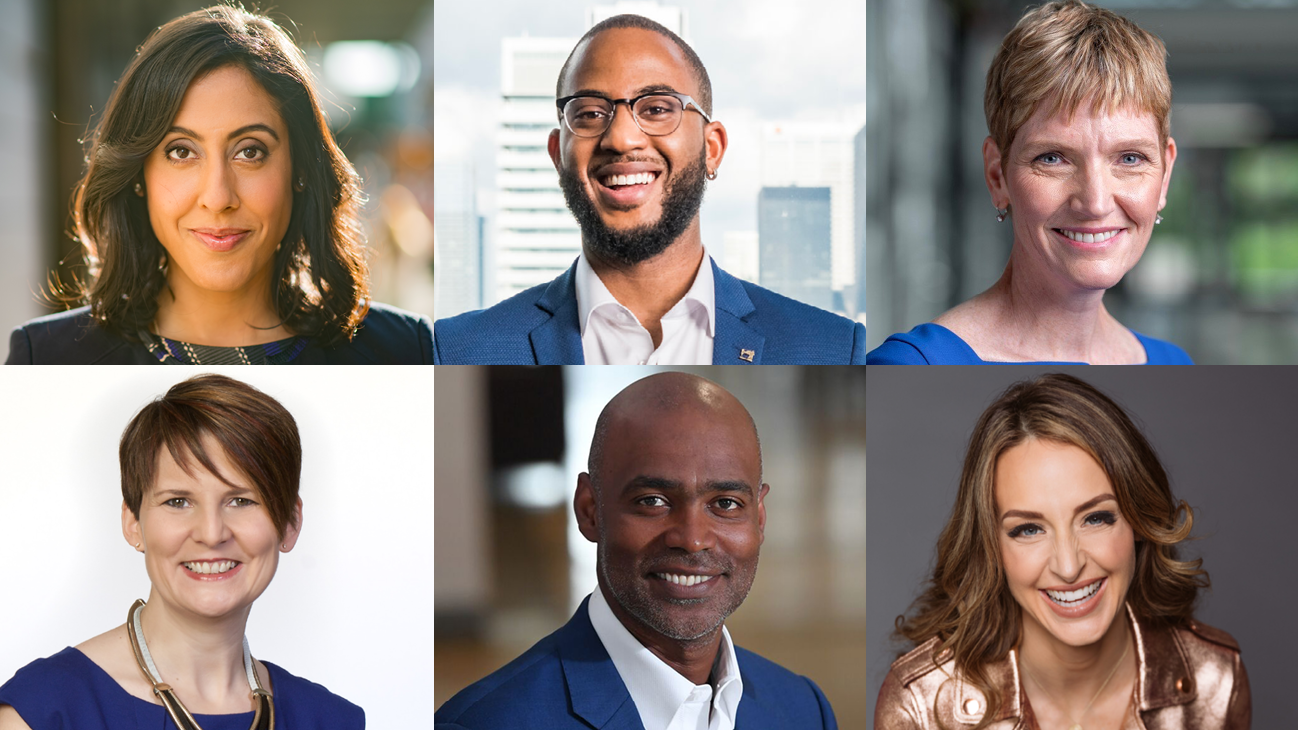 Managing and leading in today's world is a whole new ball game. After living through a worldwide pandemic, employees today are very different than the people who left their offices in March 2020. Now leaders are faced with the difficult task of having to adapt quickly and re-learn how to best support, lead, engage, and inspire their teams to see continued success.
We asked a few of our leadership experts to share what skills or qualities they see as "must-have" in order to succeed not only in today's business climate but also into the future.
An award-winning performance coach who has spent his career leading cultural transformation, Dr. Ivan Joseph believes the most successful leaders emphasize autonomy within their teams vs. accountability. Here's why:
Trust and autonomy come to mind when I think about work, post-pandemic and moving forward. I imagine, we can all agree, that the pandemic has changed the expectations of how we can be productive working virtually.
The early research suggests that leaders who have led with a high level of trust in their teams and emphasized autonomy versus accountability have been very successful in building a new high-performance culture.
Moving forward, leaders need to trust their people to deliver the outcomes they have been tasked to do and resist the temptation to equate quality of work and productivity with the need to be present and always engaged. Leaders need to give people the autonomy to do the job in the parameters presented and let go of when and where they are working or how long it takes to complete the task.
I strongly believe that the leaders who can adopt these principles into their culture will attract and retain the best talent and create a high-performance culture.
President and Vice Chancellor of Sheridan College, Dr. Janet Morrison says creativity is the key to maximizing human and organizational potential in today's complex world. Here's why:
A recent McKinsey study of 200 executives found that 90% believed that the pandemic will fundamentally change the way they do business. Not surprisingly, leaders agree that these seismic shifts will demand a new or evolved set of core competencies — the World Economic Forum, for example, has highlighted  innovation, critical thinking, complex problem solving, and creativity. Of these, I believe the most potent is creativity. Creativity is a way of thinking, a way of problem-solving, and a way of contemplating ideas, alternatives, and possibilities. It's like a sustainable idea engine that enables people to experiment and drive change, even when knowledge runs out. Best of all, creativity can be learned.

In this era of digital-first workplaces, leading expert on digital teamwork Erica Dhawan says good leadership begins with learning how to properly communicate through digital channels. Here's why:
The qualities and skills that I believe are a must-have are the four laws of digital body language that I discuss in my latest book, Digital Body Language. The four laws are value visibly, communicate carefully, collaborate confidently, and trust totally.
Value visibly is about being attentive of others and showing that we appreciate them — honour their schedule and make the effort to communicate the equivalent of a smile or "thank you" across digital channels.
Communicate carefully involves making continuous efforts to minimize the risk of misunderstandings and misinterpretations — keep employees informed and up-to-date, and then check in to support their work.
Collaborate confidently means empowering others to respond with care and patience instead of pressing them to reply to everything immediately in a 24/7 workplace. This allows us to manage the fear, uncertainty, and worry that has come to define the modern workplace.
With trust totally, we establish 360-degree engagement and develop an open team culture, where everyone knows they are listened to and can ask for help.

Having worked with thousands of professionals to level up their leadership game, Jamelle Lindo knows that an emotionally intelligent leader cultivates happy employees, and thriving businesses. Here's why:
Emotional intelligence (EI). It's not a single skill, but an umbrella term that refers to many skills that relate to how we manage ourselves and others — essentially, EI is all about people skills. This includes self-awareness, empathy, resiliency, and flexibility, to name a few.
First, leaders require both resilience and flexibility in order to adapt to changes without being overwhelmed and inhibited by stress. Second, leaders need empathy in order to properly understand not only how their people are experiencing change, but also how their consumers are. Lastly, all of this is supported and enabled by self-awareness. Leaders must be able to recognize how their own thoughts and emotions either enable or disable their performance. For instance, when leaders can accurately interpret their own emotions, they can manage stress and avoid stonewalling their own performance due to burnout, or they can recognize internal barriers that may be preventing them from truly empathizing with others.
Fundamentally, if leaders can leverage even just a few of the emotional intelligence skills mentioned here, they will be able to position themselves for success today and into the future.

Nike's former leadership development and talent strategy head Dr. Taryn Marie Stejskal is a global leading authority on resilience. She believes that resilient leaders who lean in to vulnerability foster healthier team environments. Here's why:
Of course, we know resilience is key, but many of us don't know what it actually means to be resilient in leadership and in life. The practice of vulnerability stands out for me as being pivotal right now. It is the cornerstone of both empathetic and authentic leadership. Leaders can demonstrate vulnerability by listening deeply to their team and be willing to lean on others as much as they lean on you. Reciprocity in supporting one another is key — no one should have to be the strong one all the time. Practically, leaders can:
Be willing to say "I'm not sure.", "I don't know.", or the three hardest words to say in the English language, "I need help."
Showcase challenges and failures as learning opportunities as much as celebrating successes.
Provide team members with a safer place to share. For example, begin meetings by going around the room and asking participants to share one "high" and one "low" that they're experiencing.

To increase leadership effectiveness, the "teamwork doctor" Liane Davey says understanding how to work through conflict using productive conflict strategies is more important now than ever. Here's why:
A skill that will be critical for future leaders will be a willingness and ability to have productive conflict. Rather than mastering conflict, many leaders fall in one of two camps — they either avoid conflict because they're uncomfortable with confrontation or they go barreling into conflict because they're callous to how it affects others. Either end of the spectrum has debilitating effects on the productivity of the business, the engagement of the team, and the reputation of the leader.
The most successful leaders will have a healthy mindset about the value of conflict and they'll have the skills to listen to opposing points of view and get to the values and beliefs underlying the issue. Then, they'll put in place practices that make conflict part of the way the team operates. This will make conflict more like daily flossing and less like a dreaded root canal!
Interested in learning more about our leadership experts and keynote speakers? Email us at [email protected].